Exacompta ExaScreen Desktop Acrylic Protective Divider Screen 600x1580mm Clear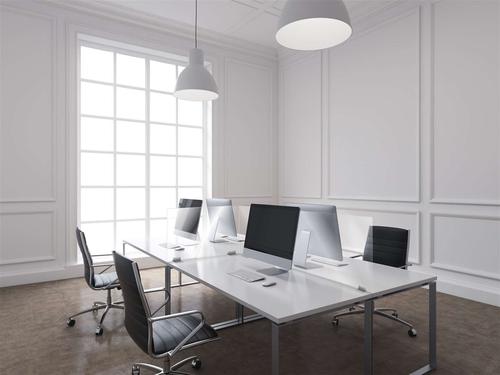 Your Price:

£

41.82 (

£

50.18

inc. VAT)

RRP:

£

204.92

SAVE: £163.1

Don't miss out! Only 2 items left in stock

** FOR PRINTER ORDERS ** Please email to check restocking dates - we are currently experiencing extended re-stocking lead times on all printers
Order Code: 74411EX
MPN Code: 81358D
Protection when you need it, now available from Exacompta and ExaClair

With the rapidly changing demands being placed upon the modern world, it is imperative for us to ensure we are delivering products our customers need, when they need them.

This is why our new range of Personal Protective Equipment has been developed, including screens, headwear and signage.

Guidance from the British Retail Consortium recommends the implementation of physical flexiglass barriers to 'provide a barrier for those working on tills'. Protective equipment from Exacompta has been specially developed to meet current requirements, with the goal of ensuring work environments are safe for staff, customers and visitors. 

The ExaScreen range alongside our extended range of signage products are made in Europe, meeting exacting quality specifications. Featuring products made with completely hermetic materials, our ExaScreens are designed to prevent the spread of viruses and microbes.

These clear desktop walls offer excellent protection within offices or educational establishments, including call centres and open-plan work areas.